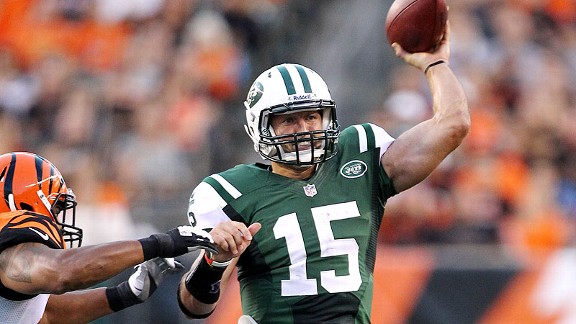 Not everyone is on the Tim Tebow train. Former Jets quarterback and current CBS analyst Boomer Esiason has been critical of Tebow and the ensuing mania surrounding the quarterback from the the word jump and stepped up his critique on Tebow in an interview with USA Today on Tuesday.
"I don't believe Tebow can be your everyday backup quarterback. Sanchez is clearly your starter, and (Greg) McElroy will be the backup. Tebow can do his thing playing on special teams…."[But] ex-quarterbacks and coaches can see his inability to throw the ball forward on a consistent basis."
Many football fans can also see the problems in Tebow's mechanics. The attention-seeking Jets will almost assuredly trot out Tebow at some point during the regular season in a traditional quarterback role. And then let  the drama will really begin.